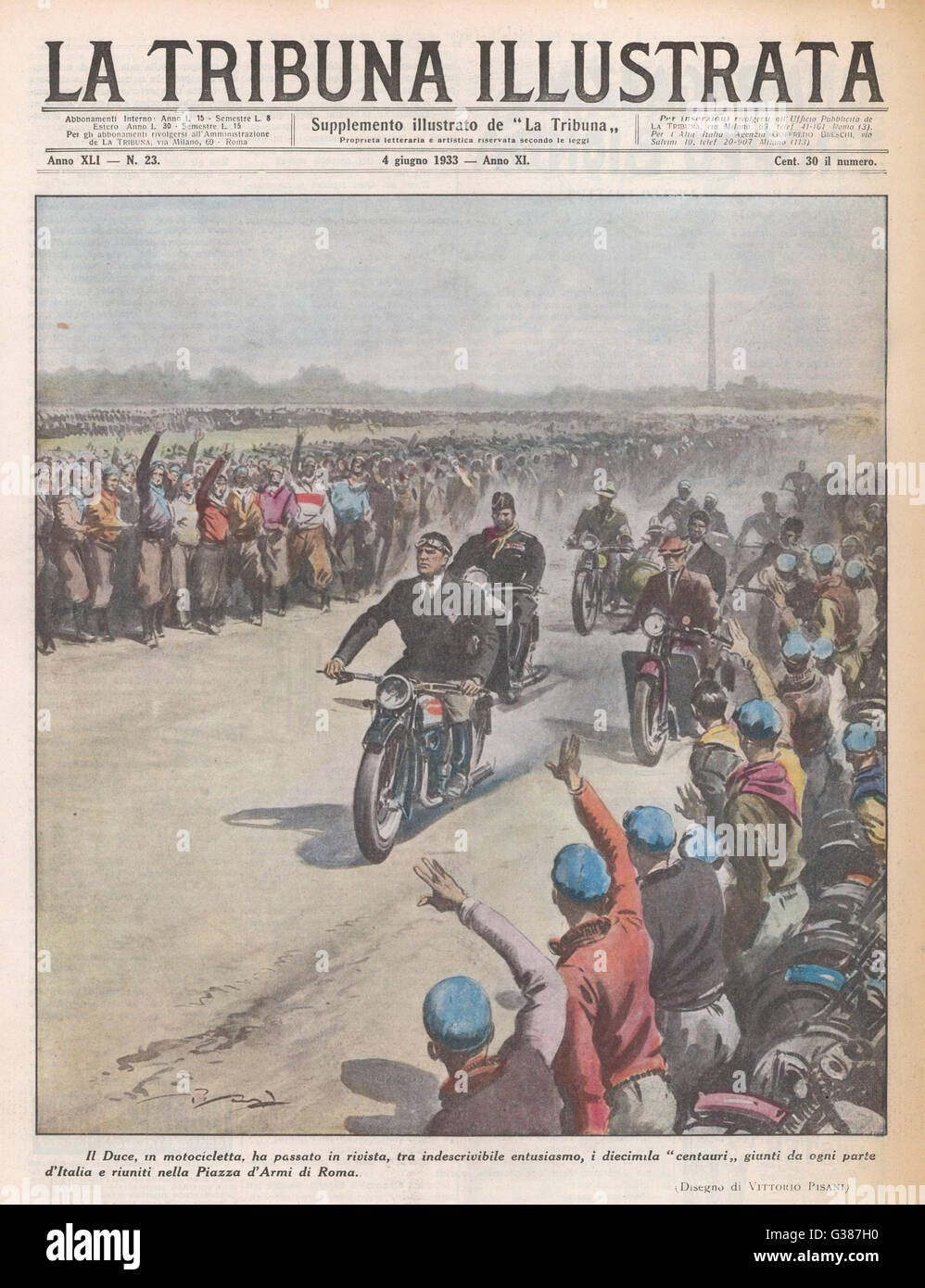 Sometimes I come across the strangest things while doing research. Many are aware of the more traditional elements of the history of the Motorcycle jacket, and its association with twentieth-century rebellion, youth, and masculinity.
Its history lies in World War I and aviation attire, but the standard asymmetrical motorcycle jacket style was defined in the late 1920s with a Schott Brothers design called the "Perfecto" (Schott 2019). They were the first to put a zipper on a jacket, and the look took hold. Hollywood films of the 1950s, combined with rock-and-roll style solidified the image of the tough, rebellious biker with slicked-back hair, spawning the greaser trend. By the 1970s the black leather jacket was being used by New York City Punk musicians and gay subcultures who added studs, chains, safety pins and other personalization's. It is an iconic representation of twentieth-century American culture.
However, I recently unearthed two odd tidbits about the motorcycle jacket's trajectory:
Did you know that Mussolini's Motorcycle Jacket impacted knitwear styles in 1933? Or that you could clothe your 2-year-old in a Marlon-Brando-Perfecto-Style leather motorcycle jacket as early as 1955?
Apparently, after Benito Amilcare Andrea Mussolini (1883- 1945), Italy's Fascist leader, appeared in American newspapers and newsreels inspecting and leading 10,000 of his troops in a celebratory parade from a motorcycle in late May of 1933, Bradley Knitting Company (of Delavan, Wisconsin) began producing skiwear inspired by his look. Mussolini motorcycle coats were made of beige and brown wool with metal buttons with a matching knit cap.
And then there's this square-looking six-year-old in a tie-wearing the more recognizable version of an 'authentic' motorcycle jacket in 1955 by Los Angeles-based, California Sportswear. . .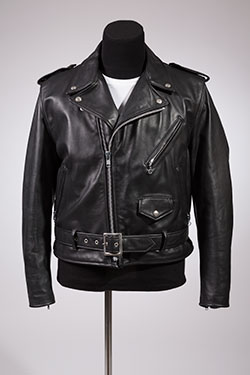 *Mussolini is warmly applauded when he leads a rally at Rome driving his own motorcycle Date: May 1933
Further Information:
"Children's Wear —Toddlers through Teens: Motorcycle Jacket." 1955. Women's Wear Daily, Jul 20, 50. Accessed April 1, 2019. http://ezproxy.montclair.edu:2048/login?url=https://search-proquest-com.ezproxy.montclair.edu/docview/1523286761?accountid=12536.
DeLong, Marilyn, and Juyeon Park. 2008. "From Cool to Hot to Cool: The Case for the Black Leather Jacket." In The Men's Fashion Reader, edited by Andrew Reilly and Sarah Cosbey, 166–179. New York: Fairchild Books.
Duffy, Keanan. 2009. Rebel, Rebel: Anti-Style. New York: Universe Publishing.
Podolsky, Jeffrey. 2014. "Cruising the History of Biker Jackets." New York Times Magazine. March 4. Accessed April 1, 2019. https://tmagazine.blogs.nytimes.com/…/on-view-cruising-the-history-of-biker-jackets/
Schott. 2019. "The Classic American Success Story." Accessed April 1, 2019. https://www.schottnyc.com/about.cfm
---
Heather Vaughan Lee  is the founding author of Fashion Historia. She is an author and historian, whose work focuses on the study of dress in the late 19th through the 20th century. Covering a range of topics and perspectives in dress history, she is primarily known for her research on designer Natacha Rambova, American fashion history, and the history of knitting in America and the UK. Her forthcoming book, Artifacts from American Fashion is forthcoming in 2020 from ABC-CLIO.  More posts by the Author »