Urban legend suggests that when a fashion trend hits the New York Times – it's the beginning of the end. This past Sunday a brief piece in the Times by Lena De Casparis (Knitty Gritty) lightly suggested that "wool is popping up in everyone's wardrobes this season. (Chalk it up to all those knitting clubs and yarn-bombers)."
But more to the point, her article also suggested that 'knits' are appearing in more unusual places – such as in hotel decor (with clever room names such as "Do Knit Disturb").
While all this is clever and seems new (though iPod and coffee cup cozy's have long been popular with the crafty kids and etsy sellers alike), I can't help but remember Iola of the 1980s TV Series Mama's Family and her fondness for hand-knit cozy's ( I vaguely remember a knit tissue-box cozy that seemed pointless to my teenage self). Iola's character was supposed to be old-fashioned and a little odd (and her making cozy's for things was meant to reinforce this idea).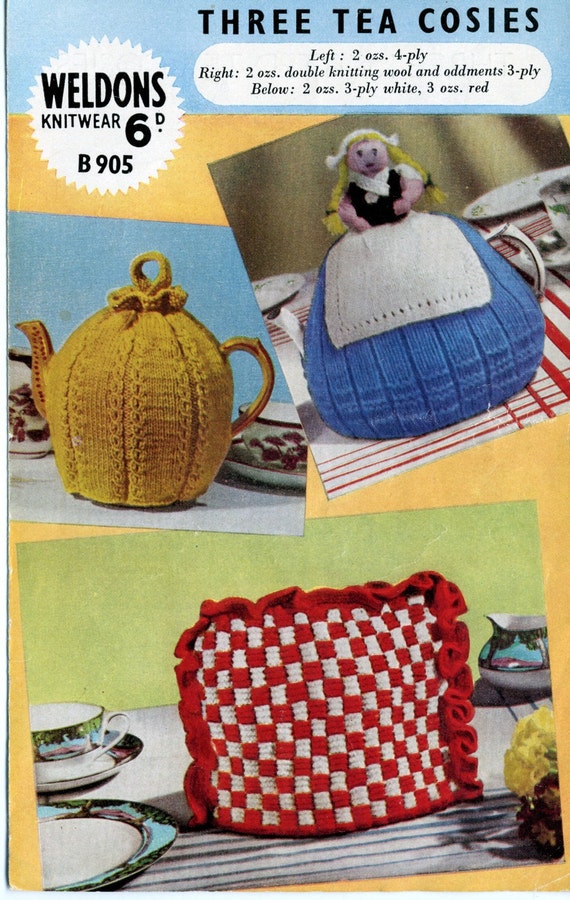 Knitting covers for objects has also always felt more like a British phenomenon to me (and noticeably, the hotel highlighted in the New York Times is in the UK). I'm thinking specifically of tea cozy's here. Joanne Turney's book Culture of Knitting notes that "The tea cozy epitomizes the domestic history of knitting as an aspect of women's dainty work and taste."
But, going back to the notion that this 'trend' for knitted interior decor and fashions in general is influenced by yarn-bombers: What do you think? I'm not convinced that there is really a link between the current crop of knitted fashions and yarn-bombers (I'm sorry New York Times, but wearing a knitted sweater doesn't mean that Yarn bombers are influencing fashion – yet). However, the notion of covering or encasing everyday objects in any kind of textile, yes suggests yarn bombers, but a broader influence might have been Christo and Jeanne Claude, who (for the unfamiliar) are best known for creating large site-specific works where they wrap large physical structures in fabric. I'd suggest that Christo influenced Yarn bombers and the two combined are beginning to influence home decor.
But, I digress: What do you think about this trend? What historical references do you see and where do you see it going?
Sources:
Turney, Joanne. The Culture of Knitting, London: Berg Publishers, 2009 (pg 3).
Strawn, Susan M. Knitting America: A Glorious Heritage From Warm Socks to High Art. Minneapolis: Voyageur Press, 2011.