Over the summer, the exhibition, Beauty CULTure came out at the Annenburg Space for Photography looks at how the Los Angeles culture of beauty, media saturation influences the desire of women and young girls to look a certain way. Now, there are two new books that address several issues that came up in the exhibition. From UC Press's, Pricing Beauty: The Making of a Fashion Model (September 2011) you have the inside story from model turned sociologist Ashley Mears, while Princeton Press gives us Beauty Pays: Why Attractive People Are More Successful by Daniel S. Hamermesh (August 2011). With New York's Fashion Week and the accompanying perennial discussions of models and beauty now in full swing, these books seem particularly well-timed.
Ashley Mears is now a sociologist at Boston University, but she began her working life as a fashion model -working in both New York and London and she's put her reflections and research on the industry into Pricing Beauty: The Making of a Fashion Model.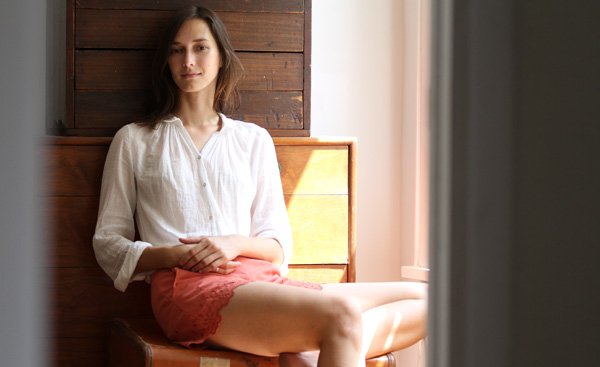 Earlier this week, a Boston Globe article reviewed the book, noting in part: "Mears has produced a fascinating study. . . . She knits together her revealing interviews and draws on the work of sociologist C. Wright Mills, feminist theorist Catharine MacKinnon, and other social critics. Yet the greatest strength of "Pricing Beauty'' is Mears's own story, one that she artfully threads throughout the book."
Last week, on Slate.com, writer Libby Copeland took a longer look at the book and the trend of academics writing on the beauty 'industry'. Copeland notes, Pricing Beauty "offers a mostly grim picture of what's endured by those trying to make a living off their looks. Models are utterly dispensable, in Mears' telling: They labor at the mercy of inscrutable bosses, lousy pay, and punishing physical requirements. And for most of them, that's how the job will remain until they retire at the ripe old age of, say, 26."
A third article, in the Boston University Arts & Sciences website titled "Defining Beauty" looks specifically at Mears discussion of race in the fashion industry – and interestingly, how it can determine editorial vs. catalog modeling opportunities.
Beauty Pays: Why Attractive People Are More Successful by Daniel S. Hamermesh does not look at modeling specifically, but rather examines how physical appearance affects earning power across a broad spectrum of occupations. And it seems to be getting equal attention from the media at large – though not always positively. Hamermesh is the Sue Killam Professor in the Foundations of Economics at the University of Texas at Austin, and professor of labor economics at Maastricht University in the Netherlands. More importantly, he's a labor economist who is well-known for his research on "pulchronomics" – which Entertainment Weekly is now calling a 'buzzword". Pulchronomics means, essential, the economics of beauty.
Hamermesh's work, comes from a very different place than that of Mears (he studies the numbers, she studies people) and a recent Forbes Magazine article by Susan Adams called "Does Beauty Really Pay?" seems to find fault with his methods – saying in part "Hamermesh's reasoning puzzled me, and I scratched my head at how he could pull precise percentages out of old data and what seemed like rough calculations." She calls his work rambling, quirky and confounding. But also acquiesces that she found the book thought-provoking and illuminating. I'm rather curious to know how his fellow economists are receiving his work – and if anyone is checking up on his numbers. For those who might want to read an excerpt, the Chronicle of Higher Education published a short one in August.
Some of Hamermesh's other papers on beauty and economics include:
"Changing Looks and Changing Discrimination: The Beauty of Economists," Economics Letters, December 2006
"Beauty in the Classroom: Instructors' Pulchritude and Putative Pedagogical Productivity," Economics of Education Review, August 2005 (with A. Parker).
"Dress for Success: Does Primping Pay?" Labour Economics, October 2002 (with M. Xin and J. Zhang).
"Business Success and Businesses' Beauty Capital," Economics Letters, April 2000, (with G. Pfann, J. Biddle and C. Bosman).
"Beauty, Productivity and Discrimination: Lawyers' Looks and Lucre," Journal of Labor Economics, January 1998 (with J. Biddle).
I'll be very curious to see how scholarly fashion studies publications – such as Fashion Theory – respond to this new work.