I was so excited when Knitting: Fashion, Industry, Craft by Sandy Black arrived on my doorstep. Black is a well-known clothing and textiles scholar from the London College of Fashion (who also founded the journal Fashion Practice). Sandy Black's work in this book is not only fascinating, but satisfying to someone (me) who's been looking for a comprehensive history of knitting. In four well-illustrated chapters Black covers the history of knitting: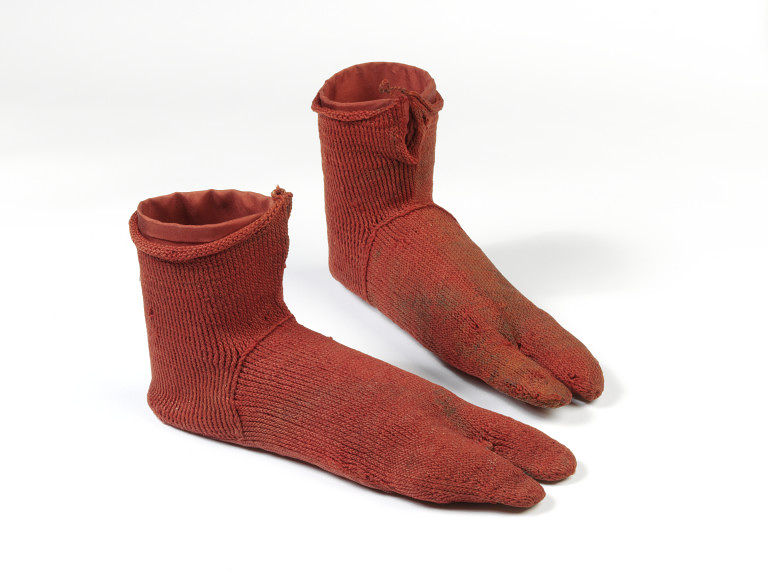 1. History, Tradition and Mythology: from the Third Century to the Late Nineteenth Century
2. Livelihood and Industry: Hand- and Machine-knitting from the Seventeenth to the Twenty-First Centuries
3. Knitting in the Home: from the Eighteenth Century to the Present Day
4. Classics to Couture: Fashion Knitwear from 1900 to Now.
Knitting: Fashion, Industry, Craft is full of historical eye-candy for those looking for inspiration, but also includes plenty of the hard facts that historians crave. I was particularly drawn to the "Knitting in the Home" chapter (since that's what I often do and write about). It includes a section on the evolution of the knitting pattern that begins:
With the development of printing and the rise of literacy, the popular market for needlework and knitting had grown considerably by the end of the nineteenth century. To reach this audience at more accessible prices than the drawing-room manuals, there emerged several series of low-priced monthly journals. Significant among these were the Family Friend (1849-66 and 1870-1921) and Weldon's Practical needlework series (1886-1929), including Practical Crochet and Practical Knitter. . . . Knitting instructions also evolved. Gradually, more attention was paid to teaching the basic knitting skills in printed form, and reference began to be made to the notion of knitting tension and needle gauge. instead of continuous prose, instructions were separated into lines. Despite Mrs. Gaugain's pioneering efforts, the standard knitting abbreviations now in common use were first established by Weledon's in 1906."

Bonnett. 19th Century, Britain. The back of this intricate textural bonnet forms an unusual six-pointed figure made up of obrdered leaves on an openwork mesh ground. (V &A)
Granted – the vast majority of in-text examples and photographs in Knitting: Fashion, Industry, Craft relate more specifically to knitting in the UK, and many of the objects shown are held in the collections of the V & A. Of course, that isn't all that surprising, given that this is a V & A book.
That said, major American companies – like Oregon-based Jantzen – are mentioned. Smaller American companies, like Jack Frost, are not. American knitwear is occasionally mentioned in a number of places, like the sportswear section. World history of knitting is included (Europe, Americas, Asia), as are technological developments and knitwear trends in high fashion through history.
Knitting: Fashion, Industry, Craft includes a diverse number of viewpoints, and perspectives on knitwear throughout history: and also includes knitted dresses by designers like Jean paul Gaultier and Julien Macdonald; as well as World War II knitting; intricate lacewear; Victorian beaded bags; and socks from all eras.
It seems a thorough examination, and I can't wait to dive into it more deeply.