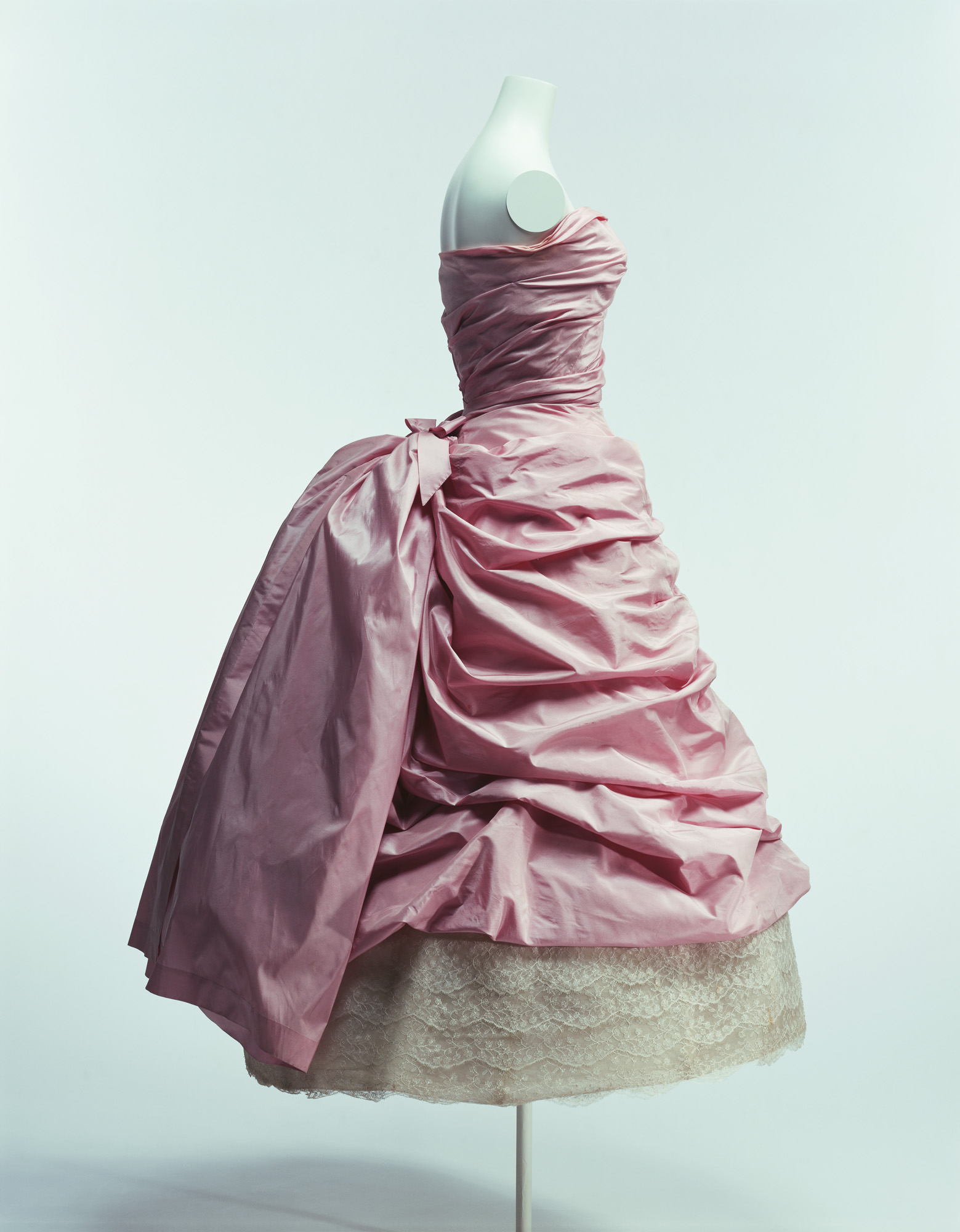 A few weeks ago I was lucky enough to attend the Costume Society of America program including a tour of "Wear to Party" at the Museum of Ventura County, as well as the tour of Lotusland with a lecture on Ganna Walska (the Polish opera singer) and the costumes designed for her by Erte.
I'm going to go into too much detail (CSA Members can look forward to a writeup in our Spring 2014 newsletter of the event). However, I do want to share a few photos from the tour of "Wear to Party" – which was fabulous, informative, and fun.
"Wear to Party" is an exhibit focused on the clothing worn while social entertaining in Ventura County, including beach parties, barbeques, dinner dances, and of the prom attended by local residents. Our tour guide was the volunteer curator (and former Smithsonian curator), Shelly Foote – whose knowledge seems endless. My favorites from the exhibit include several 1930s dresses: a garden party dress with a jellyfish print, a black taffeta evening gown with a dramatic back, and a black velvet gown with green beaded sleeves. However, the pink Balenciaga-esque prom dress was also a favorite. See more below.